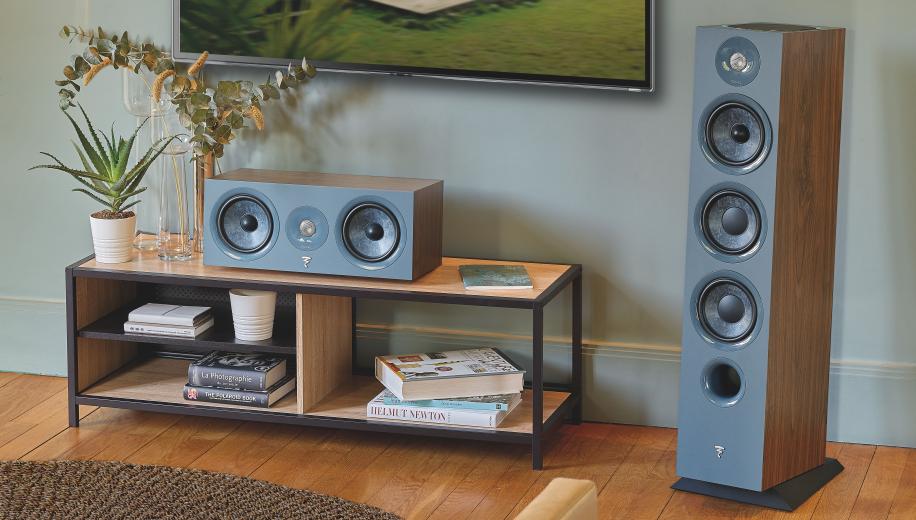 ABOUT FOCAL-JMLAB
Focal has been creating benchmark acoustic equipment since 1979 for various high fidelity markets such as home audio loudspeakers, headphones, car speaker drivers and monitoring loudspeakers.
Core businesses: speaker drivers and high-fidelity loudspeakers. Our historic core values are based on the union of technology, mechanics, noble materials and design. We are constantly pushing the limits of sound to offer you a truly unique listening experience.
EXCEPTIONAL MUSIC
Focal's ambition is to make every occasion you listen to music a moment of privilege, where music is respected and emotions are roused. For us, innovation and tradition come together to enhance the performance of hi-fi sound and the beauty of music. Our desire is to open a gateway to new sensations and emotions, giving you the chance to experience pleasure in its purest form.
Focal products are also lifestyle objects, objects of everyday life. That's why every tiny detail has been researched, designed and tweaked. This makes them exceptional products capable of flawless performance with a distinguished style.
RESEARCH
Focal is one of the only companies in the world to constantly invest in acoustic research. Our goal is to reproduce the artist's original work as faithfully as possible thanks to the talent of our team of acoustic experts. Year after year, we increase our expertise in speaker driver technology and sound reproduction thanks to our investments in research & development. Each new generation of products integrates our previous enhancements and innovations, enabling us to constantly enrich our Collections with new products.
TRUE SOUND, EVERYWHERE
Focal products offer unrivalled sound quality. We want every loudspeaker and every speaker driver to be the best in its category. Whichever product you choose, you can rest assured that you'll be listening to the sound of the original work: the Focal Sound
Focal products can be used in all kinds of environments, so wherever you go you can take music with you just how you like it. Experience Focal's sound signature at home, with our loudspeakers, hi-fi headphones, sound bar, or with our built-in systems (living room, bedroom, kitchen…), outside (garden, terrace…) with our integrated audio solutions, while driving with our car audio kits, and even while you're on the move, with our portable headphones. Rediscover your music everywhere! Focal's Sound Signature is also intrinsic in our professional loudspeakers for recording studios.