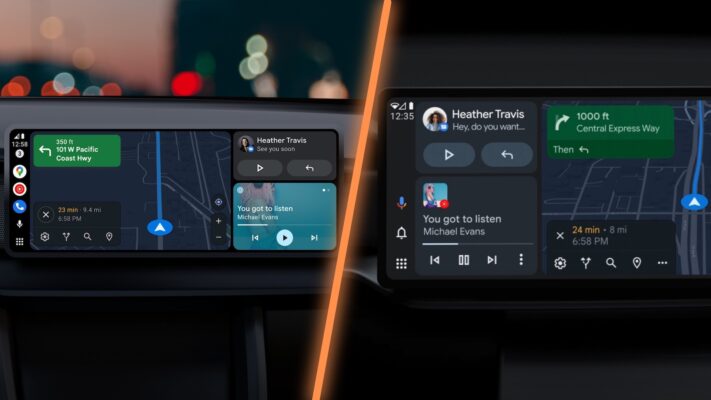 Apple CarPlay and Android Auto: Enhancing Your In-Car Experience
In today's fast-paced and technologically advanced world, smartphones have become an integral part of our lives. We use them for communication, entertainment, and accessing information on the go. Recognizing this trend, automotive manufacturers have partnered with tech giants like Apple and Google to integrate smartphones into cars, resulting in the development of Apple CarPlay and Android Auto. These innovative systems allow drivers to seamlessly connect their smartphones to their vehicles, providing a safer and more convenient driving experience. In this article, we will delve into the features, benefits, and overall impact of Apple CarPlay and Android Auto.
What is Apple CarPlay?
Apple CarPlay is a feature developed by Apple Inc. that enables iPhone users to extend their iPhone's functionality to their vehicle's infotainment system. By connecting their iPhone to a compatible car display, users can access a variety of apps and services in a familiar and user-friendly interface. With Siri integration, drivers can make phone calls, send and receive messages, get directions, and listen to music without taking their hands off the steering wheel or their eyes off the road.
Features and Benefits of Apple CarPlay:
Seamless Integration: Apple CarPlay seamlessly integrates the user's iPhone with the vehicle's infotainment system, providing a consistent and intuitive user experience.
Siri Voice Control: Apple CarPlay's integration with Siri allows drivers to perform tasks using voice commands, reducing distractions and improving safety on the road.
App Compatibility: CarPlay supports a wide range of popular apps, including navigation (Apple Maps and third-party apps like Google Maps), music streaming (Apple Music, Spotify), messaging (iMessage, WhatsApp), and more. This ensures drivers can access their favorite apps without compromising safety.
Navigation and Maps: CarPlay provides turn-by-turn navigation, real-time traffic updates, and proactive suggestions based on the user's calendar, contacts, and recent locations. Drivers can find destinations, get directions, and receive traffic information with ease.
Phone and Messaging: CarPlay allows users to make and receive calls, listen to voicemails, and send and receive messages through voice commands. This hands-free functionality promotes safer communication while driving.
What is Android Auto?
Android Auto, developed by Google, is a similar platform designed to integrate Android smartphones with a car's infotainment system. It offers a comparable set of features to Apple CarPlay, ensuring Android users can enjoy a seamless and connected driving experience.
Features and Benefits of Android Auto:
Google Assistant Integration: Android Auto incorporates Google Assistant, enabling users to control various functions through voice commands. This feature allows drivers to stay focused on the road while making calls, sending messages, and accessing information.
App Compatibility: Android Auto supports a wide array of popular apps, including Google Maps for navigation, Spotify for music streaming, WhatsApp for messaging, and other compatible apps. Users can easily access and control these apps from the car's display.
Maps and Navigation: Android Auto leverages the power of Google Maps to provide detailed navigation, real-time traffic updates, and predictive suggestions. Drivers can receive voice-guided directions, search for points of interest, and access other navigation features effortlessly.
Messaging and Calls: Android Auto allows users to send and receive messages, make phone calls, and listen to voicemails using voice commands. By integrating these features, drivers can maintain communication without compromising safety.
Multimedia and Entertainment: Android Auto enables users to stream music, podcasts, and audiobooks from popular apps like Spotify, Google Play Music, and Audible. Additionally, it provides access to a range of audio content and compatible streaming services, enhancing the entertainment experience during journeys.
APPLE CARPLAY
ANDROID AUTO